Pure Sound Meditations and Chantings

Neues Album November 2022
Ein einstündiges Erde-Kosmos-Ritual. Meditiert mit akustischen Instrumenten in  432 Hz Stimmung. Musik für Meditation und Raumatmosphäre.
Marcus Reichard Piano (Steinway D-274), Monochord und Perkussion
Dominique Starck Gitarre (Walter Vogt 1984), Shrutibox und Perkussion
Sounddesign: Steven Parry
iTunes, Spotify, Apple-music, Youtube, Youtubemusic, Amazon u.v.a.

ZENTER Dominique Starck Guitar 
Marcus Reichard Keyboards/Piano
Music for Meditation and Clearing Space. The Essence of Form is Emptiness
Cosmic Tuning 432 Hz
iTunes, Spotify, Applemusic, Youtubemusic, Amazon……..
November 2021
Alben 2020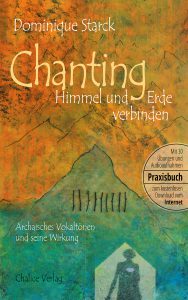 Interview mit Dominique Starck über sein neues Buch
weitere Informationen bei www.chalice-verlag.de
Dominique Starck ist Preisträger des Akademia Award (USA) for Best Ambient-Instrumental Album 2016